Shop > Tools > Marquetry Chevalet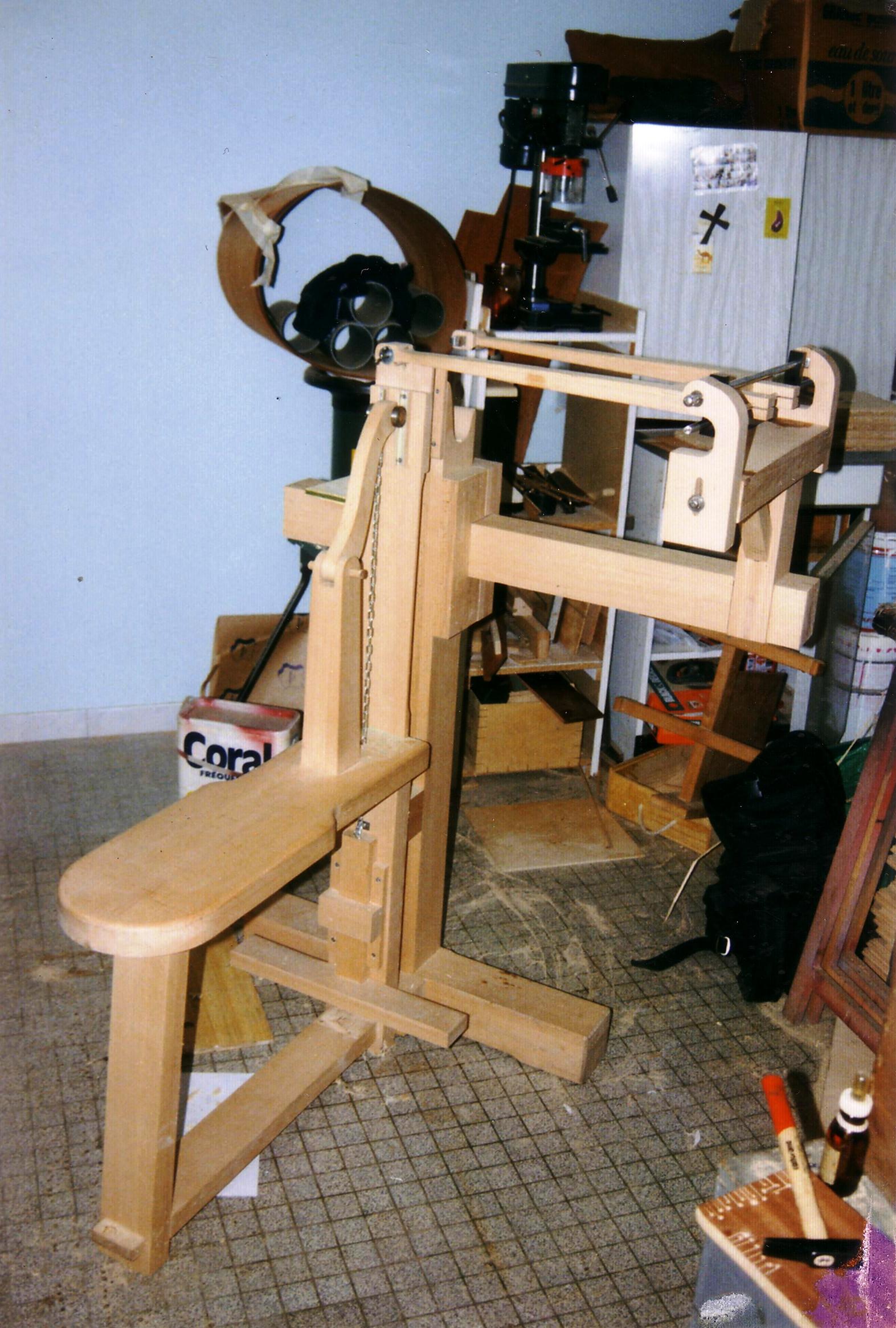 This is the famous "chevalet de marqueterie" called donkey for the english speaker.
Not only an elegant object it is a most usefull instrument.
We sell the chevalet with to size of saw, but it is vry expensive to ship in the united kingdom not to speak about the USA. We sell for who want to build it the pla and the mecanism with the instructions.
1 chevalet ..... 1400 €
1 chevalet with 2 size of saw ..... 1600 €
Mécanisme and jaws ..... 500 €
Plan of the chevalet ..... 200 €
For further information please contact us.
Home > Ormolu > Classes > Shop > Galleries > Contact